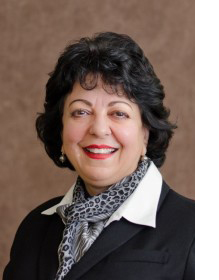 Dear Classmates and Fellow Biology Alumni,
The phrase, "you've come a long way baby", is clearly an understatement in terms of today's awesome GT Biology Program, and in particular it's most recent offering, the Fast Track to Biology Research Scholarship. This program was built by generous financial support over the past two years, enabling talented freshmen to engage in research their second semester at Tech. Alumni contributions have made it clear that you're committed to the program's philosophy, and to helping support the vision of our Department Chair, Dr. Terry Snell and his team.
Although the Fast Track to Biology Research Scholarship only began to offer freshman research scholarships in 2014- 2015, it is credited with helping the School of Biology increase the yield of admitted students to 53%, up from the 10 year average of 33%. In addition, the Fast-Track scholarships have enabled the School to enhance its reputation by recruiting some of the most talented biology students in the country—not an easy task in this highly competitive environment.
Interviews with admitted students confirm that a key selling point to their accepting admission into GT's Biology program is the opportunity to become involved in biological research as freshmen.
As GT Biology graduates, you and I are beneficiaries of an outstanding Georgia Tech education. Together we can help perpetuate this tradition of excellence in the GT Biology program by our continued financial support of the Fast Track to Biology Research Scholarship Program.
Personally, I couldn't be more proud, and grateful, to have you as collaborators in this important work. On behalf of the School of Biology Advisory Board, Thank You!
In order to maintain the momentum of this success, I encourage you to make your 2016 contribution, now. A full scholarship is $1,500 and comes with naming rights for the scholarship, but every dollar counts, and all contributions are tax deductible.
Please make checks payable to: The Georgia Tech Foundation
Mail to: Ms. Nena Gray, Financial Manager, School of Biology, Georgia Tech, Atlanta, GA 30330-0230
For detailed information about how the Fast Track to Biology Scholarship works, and valuable program updates please visit http://www.biology.gatech.edu/giving/fast-track-biology. Feel free to contact Dr. Terry Snell by e-mail at terry.snell@biology.gatech.edu or me, Georgette Samaritan at gsamaritan@mmpsi.com. We'd enjoy hearing from you.