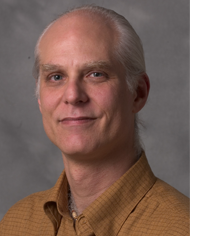 In July of 2015, the Brook Byers Institute for Sustainable Systems (BBISS) appointed 12 Fellows, one of which is Biology professor Marc Weissburg. This diverse group of faculty and researchers come from all six of Georgia Tech's Colleges as well as the Georgia Tech Research Institute. The purpose of the Fellows program is to serve as a board of advisors to the BBISS; to foster the culture and community of sustainability researchers, educators, and students at Georgia Tech; and to communicate broadly the vision, mission, values, and objectives of the BBISS. Fellows will work with the BBISS for three years, with the potential for renewal.
The BBISS enhances Georgia Tech's research, education, and service missions in sustainability through leadership, communications, development, and decision making inspired and defined by the principles of sustainability. The BBISS embodies Georgia Tech's commitment to a sustainable and prosperous future through a comprehensive and innovative systems-based approach to creating technological, management and policy solutions to challenges facing society in the 21st century.
The research of BBISS serves the needs of people, preserves the integrity of natural systems, and conserves the resources on which all life on earth relies. Its education mission strives to imbue the next generation with a sense of purpose that the world can be made better by being made more sustainable. Encompassing, pre-college (K-12), undergraduate, graduate, professional, distance learning, and informal education, the BBISS generally advocates for the introduction of the values of sustainability throughout the whole education enterprise, and specifically helps develop and provide materials, curriculum, and pedagogy for the betterment of learning at Georgia Tech.
Learn more at http://www.sustainable.gatech.edu/