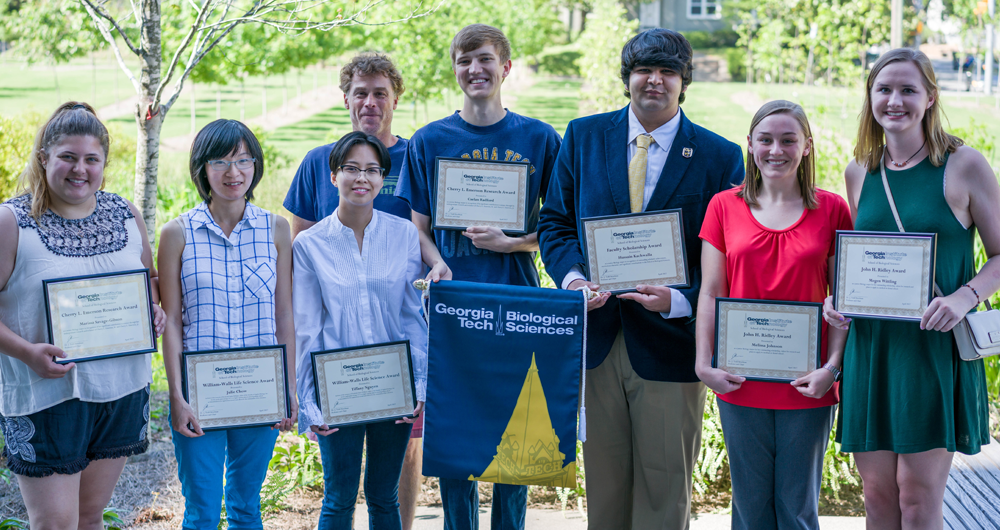 Winners of the 2017 School of Biological Sciences awards pose with Todd Streelman, Professor and Chair of the School, after accepting their certificates.
The School of Biological Sciences annually gives several undergraduate awards recognizing excellence in academic achievement, research, teaching, and service.
Biology Faculty Award
Hussain Kachwalla
Cherry L. Emerson Research Award
Marissa Savage-Gibson
Caelan Radford
John H. Ridley Award
Melissa Johnson
Megen Wittling
Williams-Walls Award
Julie Chow
Tiffany Nguyen
FACULTY & STAFF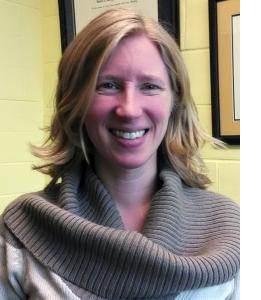 Dr. Shana Kerr
Academic Professional, School of Biological Sciences
Outstanding Academic Advising Award
Dr. Kerr won a second, highly competitive, national advising award this year from the NCADA, the national association of academic advisors. This prestigious award recognized Dr. Kerr's strong communication skills, caring and helpful attitude, availability, and quality of advice about Georgia Tech policies. Congratulations Shana!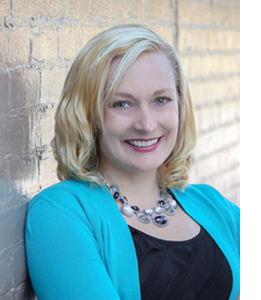 Lisa D. Redding
Academic Program Coordinator, School of Biological Sciences
Outstanding Graduate Academic Advising